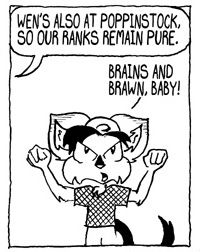 Wendell 'Wen' Wyatt Hu is the 8-year-old brother of Kaitlyn Hu. He attends Poppinstock and is currently the president of the 3rd grade class. Wen has shown up very scarcely in Precocious itself but has a fair bit more to do in the Copper Road spinoff.
---
Community content is available under
CC-BY-SA
unless otherwise noted.